Eagan, MN
For more information about Eagan, MN, visit the Fun Fest website.
Eagan, MN has a great community center located at Eagan Community Center 1501 Central Parkway Eagan, MN 55121.  Amenities include basketball courts, reception / meeting rooms, an indoor playground, a cyber cafe, and much more.
Be sure to check out the parks and recreation options available in Eagan!  Trapp Farm Park Tubing Hill is a popular outdoor winter activity!
Town Centre Shops and Promenade Shopping Center are main shopping centers of Eagan. There are three school districts in Eagan:191, 196, and 197. Popular churches in Woodbury include Woodcrest, Church, Oakhills Church, Easter Lutheran Church, Eagan Hills Church, and Peach Church.
The Mayor is Mike Maguire.  For more information on the mayor and city council, please visit: Eagan City Council.
Click here for a full list of services: Eagan, MN Services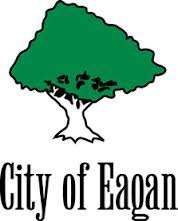 Eagan, MN has a lot of community activities for residents and businesses.  One very activity for all members of the community is the Eagan, MN Fun Fest held on the 4th of July.
Cascade Bay is a popular water park located in Eagan, MN.
The Eagan Art House is also a popular and fun activity for residents of all ages.  The Eagan Art House offers many different kinds of art classes.
Like most MN cities, Eagan is not lacking in lakes and fishing areas.  For the most up to date fishing information in Eagan, please visit the Eagan, MN Fishing Guide.  Here you will find information on the best areas to fish and also local fishing clinics for children ages 7-13.
For a list of local ordinances, please visit: Ordinances & Regulations.  Here you will find information on the city rules.
Eagan, MN can always use more volunteers. If you are interested in volunteering to make your community a better place for your family and neighbors, please visit Eagan Volunteer Information for more information.
Eagan, MN is a great place to live, raise a family, and run a business.
Services currently offered in Eagan, MN:
Eagan, MN Weather: